Bodymind Wellness Centre


You May Also Like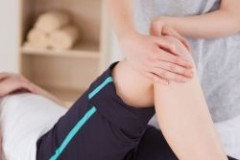 We treat the entire individual that you are by recognizing the mind, body and soul.

Kelli's wholistic approach to chiropractic looks at biomechanics, lifestyle, trauma, stress, structural and functional imbalances.

You will then be treated with a combination of techniques to suit you these include adjustments of varying in strength as not everyone likes a big crack (although at times it is indicated) , mobilizations, stretches, muscle releases, soft tissue work, ultra sound, ice and heat packs.
Bodymind Wellness Centre
Phone:
(02) 8021 8494
Address:
12/67 Wanganella Street
Balgowlah NSW 2093


Manly & Northern Beaches Information
Other Resources