Etincelle by Emilie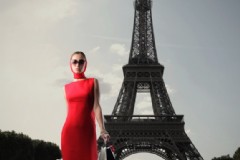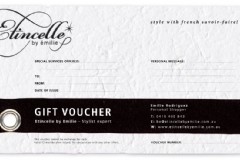 Announcements
Best gift voucher idea for Xmas!!
Not every woman was born to shop. Look your best in 2014 & get help from Emilie, a French stylist now living in Sydney.
posted: 3:56pm 23 Nov 2014
Effortless Style With French savoirfaire
I'm Emilie, I'm French, I live in Sydney and I have a sixth sense for fashion!

I've always been passionately interested in fashion and styling, followed trends, identified new looks, watched the shows and devoured the magazines. I've supplemented my interest by work in boutiques in France, expanding on my innate sense of style and feel for fashion.

I'm ready to offer you my expertise and knowledge, so you can create your new look, so contact me now.

Emilie
Stylist Expert
Mission
A new outfit that looks great lifts your spirits and gives you extra confidence, and with Etincelle's help, you can look and feel fabulous & stylish, every day.
General Information
My understanding of clothing and style, and my love for all things fashion related means I will know where to find the ideal pieces for YOU.
Too Busy? You Don't Even Have To Come!
Over a coffee,or just chatting on skype, I'll find out what you're seeking, your likes and dislikes, what your wardrobe needs and your budget. Then, fully briefed, I'll hit the shops, and assemble for you a stunning new lineup of carefully selected pieces.
OR You Can Shop With Me
Together, we'll find clothes to suit your body shape, your lifestyle, personally selected to make you look stunning. Look in the mirror and love what you see.
Along the way, pick up some tips and tricks, discover which colours best suit you and which shops suit your style.
Etincelle by Emilie
Phone:
0418 400 843
Address:
Manly NSW 2095
Postal Address:
9/66 Addison road
Manly NSW 2095

Manly & Northern Beaches Information
Other Resources