Freedom Fighters Lawyers & Associates


You May Also Like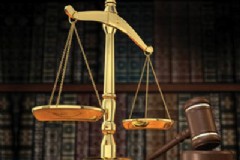 Freedom Fighters are experienced in all areas of Crime and Family Law, having previously instructed several high profile Counsel in Trials, hearings and Appeals.

Freedom Fighters are passionate about Crime and Family Law and it is for that reason that Freedom Fighters exclusively offers advice in those areas of the Law.

Freedom Fighters appear regularly in courts across NSW. Never one to shy away from a court matter, you can rest assured that there is no problem to complex for Freedom Fighters.
Freedom Fighters Lawyers & Associates
Phone:
0401 412 133
Address:
3/226 Condamine Street
Manly Vale NSW 2093


Manly & Northern Beaches Information
Other Resources