Hotel Steyne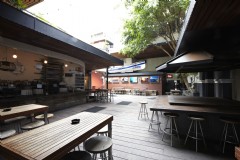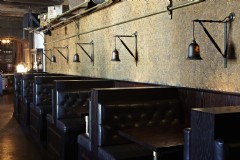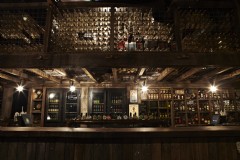 A Northern Beaches Icon
Our little pub by the seaside is a welcoming destination for both the local community and visitng tourists. Catering for all demographics and offering something for everyone, whilst still upholding the feel of a local pub. Community and family are the key to a local pub, and remain core values of the Hotel.
Traditionally, the pub was the focal point of community life. For some, alcohol encouraged joyful moments, an emigration of the soul from sometimes unhappy realities. But for most people, the pub was there for sheer delight. You never knew who you'd meet, or what strange wisdom someone might pass on. Ideas rebounded from the walls into every nook and cranny; giddy souls and rattling tongues could enliven the darkest corners.
Hotel Steyne:
Round Bar - Local's Place
Magic Millions - Sports Bet & TAB
Football - A League & EPL
Rugby Union - Super 15 kicks off February 15th
NRL - Kicks off 6th March
State of Origin - 28th May, 18th June, 9th July
FIFA World Cup - 13th June to 14th July
2014 Bledisloe Cup - 16th August, 23rd August, 18th October
2014 Tri Nations - Kicks off August 16th
Seaside - Food, Craft Beer
Rope & Anchor - Cafe
Upstairs Steyne:
Moonshine - Rum, Cider & Music (Thursday - Saturday from 5pm, Sunday from 12pm)
Blacket's - Fine Ale & Spirits (Thursday - Sunday from 6pm)
Phoenix - Chinese Restaurant (Monday - Sunday, Yum Cha 11am to 3pm & a la carte from 5pm)
Hotel Rooms & Functions
The Hotel Steyne's reputation as an outstanding venue for functions is growing rapidly, and it doesn't matter what the occasion may be. Please email for enquiries.
Opening Times:
Open from 9am to 3am Monday-Thursday, Friday & Saturday from 9am to 2am, Sunday from 9am to 12am.
How To Get Here..
Located opposite the world famous Manly Beach and at the end of the Corso.

From the city, it's easiest to catch the ferry (or jet cat) then simply walk down the Corso towards the beach.

Parking is available in one of four council car parks or there is also parking available on the many Manly roads around the Hotel.
Hotel Steyne
Phone:
(02) 9977 4977
Fax
(02) 9977 8049
Address:
75 The Corso
Manly NSW 2095
Postal Address:
75 The Corso
Manly


Manly & Northern Beaches Information
Other Resources