Manly Beach Holiday and Executive Apartments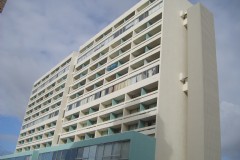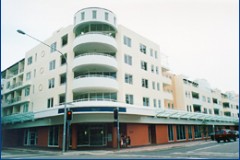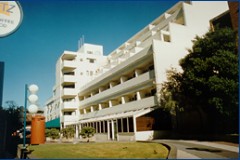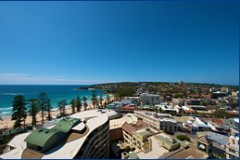 Apartments for pleasure or business
Manly Beach Holiday & Executive Apartments for pleasure or business, discover the advantage of our affordable serviced apartments from our budget range of studios, one bedroom and family suites through to our one and two bedroom apartments.

Manly's many attractions including:
Swimming, surfing, windsurfing, parasailing, snorkelling, scuba diving or just sun bathing.

With Oceanworld marine displays, museums, galleries, surfboard championships, surf carnivals, volleyball tournaments, Iron Man competition, Food & Wine Festival, International Jazz Festivals and Weekend markets.
Holiday Accommodation
Available nightly, weekly or monthly and can accommodate from one person up to a family of six. All apartments have fully equipped kitchens, linen, bath towels, TV, telephone with some apartments (charges apply), laundry facilities and car parking with most on request.
Waterside Apartments
Waterside apartments located in Short Street Plaza adjacent to Manly's famous Corso Strip and only one minute walk to the surf beach and 6 minute walk to City buses and Jet-Cat services taking you to the heart of Sydney in just 17 minutes.
Facilities include - Plunge pool and heated spa on the sun terrace. Share laundries with coin operated washing machine and dryers. Security parking.
Manly National Apartments
Located in 22 Central Avenue Manly (Same building as post office).
This apartment building is in the heart of Manly, stroll to shops, cafe's, restaurants, 2 minutes walk to surf beach and 5 minutes walk to city buses and Jet-Cat services taking you to the heart of Sydney in just 17 minutes. Facilities include - common roof top sun terrace with fantastic beach/ocean views, plunge pool and share coin operated washing machines and dryers. Unallocated security parking (cannot be guaranteed).
Peninsula
(Minimum 3 Month Stay)
Completed in November 2000 these apartments are located in Wentworth Street and are the only resort style accommodation offered in Manly, with luxury one and two bedroom apartments.
Facilities include – large outdoor pool, fully equipped gym and Swedish Sauna. Located right in the centre of Manly with only a minutes stroll to the beach and 5 minutes to the bus and Jet-Cat service to the heart of Sydney taking only 17 minutes. Security parking available with most apartments on request.
Plaza Beach
2 bedroom apartments, some split-level situated opposite surf beach and only 20 meters from the Corso.
Luxuriously appointed with uninterrupted beach and ocean views from balconies off lounge, dining.
Private balcony with outdoor setting. Security parking available on request.
How To Get Here..
Convenient transport by Ferry from Circular quay or Bus, makes Manly an easy destination for travellers without a car.
Manly Beach Holiday and Executive Apartments
Phone:
(+612) 9977 2444 or 0418 273 294
Fax
(+612) 9977 2417
Address:
Suite 10, 22 Central Avenue
Manly NSW 2095


Manly & Northern Beaches Information
Other Resources