Malouf's Manly Pharmacy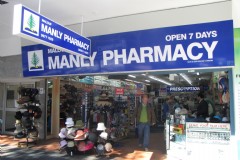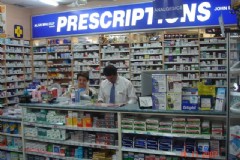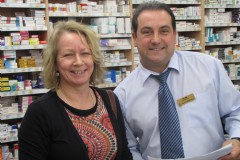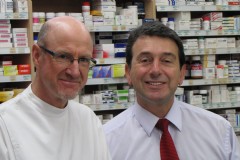 Your local community pharmacy
For all your Pharmaceutical, Vitamin and Health and Beauty Needs. Malouf Manly Pharmacy is an award iconic community pharmacy which has been serving the local residents for over 18 years. Experience good old fashioned personal & professional service as it should be for all your prescription and pharmacy needs. We will always price match or better genuine competitor prices, but more so we will always provide a better pharmacy service experience.
10% SENIORS DISCOUNTS

OPEN EVERY DAY MON - SUN 8AM TO 8PM

Will Price Match any Competitors Advertised Price

Malouf Manly Pharmacy is a member of the Pharmacy Guild and is a Quality Care Pharmacy that offers a range of health programmes and services from Blood Pressure, Diabetes Care, Bowel Screening, Medication Advise, Webster Packing, Meds Check and Equipment Hire.
Malouf Manly Pharmacy also offers the following services:
Passport Services
Professional Passport and ID Photos (including babies).
Photographic Services
Maloufs Manly Pharmacy offers state of the art Fuji Digital Proccessing Services including six (6) Kiosks and complementary services, products and merchandising.
Business Centre
Maloufs Manly Pharmacy offers print, copy, scanning and fax services utilizing Konica Minolta Multipurpose Equipment
Other Services:
Free Blood Pressure Checks
Community Dosette Packing
Local Customer Deliveries
Senior Citizen Discounts
Local Baby & Cosmetic Club
Loyalty Discount Cards

Products Brands include -
Cosmetics
Revlon, L'Oreal, Clarins, Australis, Maybelline, Dr Lewinn's, Nude
Check out our current promotion of Revlon. 25% Discount on our full range of Revlon cosmetics.
Vitamins
Bioceuticals, Floradis, Blackmores, Bioglan, Inner Health,Natures Own, Wagner & Bullivants
Hair & Nails
Mita, Ombrello, Maybelline
Sports Management
McDavid, Opal, Rock Tape
How To Get Here..
Malouf Manly Pharmacy is located at 52 The Corso, Manly, in the centre opposite the children's playground on the south side of the Corso. The nearest cross street is Darley Road, next to St Mathews Church.
Malouf's Manly Pharmacy
Phone:
(02) 9977 1029
Fax
(02) 9977 0003
Address:
52 The Corso
Manly NSW 2095


Manly & Northern Beaches Information
Other Resources