Beaches Pizza Bar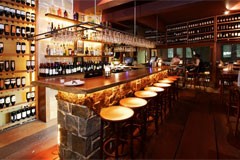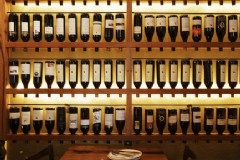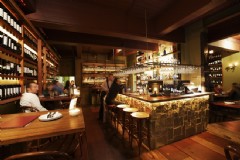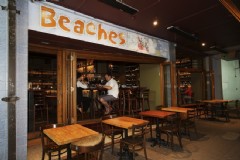 Announcements
Beaches Pizza Deliver!
Treat yourself after a hard working week! Pre-order now for later by selecting a delivery time. Minimum order is $20
posted: 9:26am 26 Aug 2015
The original wine tasting bar in Manly
The hole in the wall known as beaches pizzeria and cafe was literally that, four tables a sandwich bar and a deck oven. Its reputation for the best pizza this side of the harbour bridge has grown to the present day, where people from all walks of life gather in the surrounds of an unpretentious ambiance to casually see out the evening over a glass of wine and some pizza.

We are open Monday to Sunday from 5.30pm till late.
"Beaches" as its known to the locals has expanded over the years, now encompassing two shops and continually going its own way. No where in the world will you see wine stored upside down around the walls except for beaches, says Mike, we came up with this idea and made all the racks and tables with the help of local craftsman. The slab timber floor rescued from sawmills on the north coast of New South Wales, is a living thing, expanding and contracting with the seasons, and keeping us and our customers ever present, in a throw away society says Mike.

"We made a commitment to our business and customers, and we don't cut corners on quality" says Mike.
Beaches Pizza Bar
Phone:
(02) 9977 0078
Address:
22 Darley Rd
Manly NSW 2095


Manly & Northern Beaches Information
Other Resources