News

Submit News
Page 1 of 2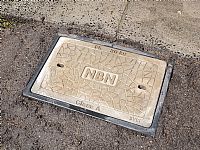 27 May 2017
The NBN is frequently a hot topic as NBN and Internet service providers work hard to help Aussies connect to the new network as it is rolled out.
10 May 2017
Across Australia, there are more than six million volunteers that selflessly give up their time every year to help their communities. As we mark National Volunteer Week (8-14 May), it is an appropriate time to thank our emergency management volunteers for the invaluable contribution they make during and after the ferocity of Australia's many natural disasters.
5 May 2017
Applications are now open for the 2017 Resilient Australia Awards.
Now in their 18th year, the awards celebrate innovation and best practice in disaster resilience and are open to all Australians with an interest in emergency management and natural disasters.
News Menu:
News Menu:

Manly & Northern Beaches Information
Other Resources