News

Submit News
Page 1 of 2
20 Jul 2016
THE Pyjama Foundation is urging Australians to help foster kids achieve their dreams by supporting National Pyjama Day on Friday 22 July.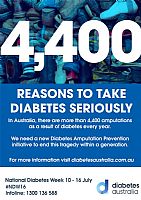 12 Jul 2016
Amputations – 4,400 reasons to take diabetes seriously
More than 4,400 diabetes-related amputations are performed at Australian hospitals every year, most are preventable, and these contribute to the increasing cost of diabetes complications which threatens the long-term viability of Australia's health system.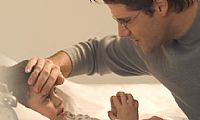 2 Jul 2016
FluTracking is an online health surveillance system to detect epidemics of influenza. They are looking for people who live in Australia and have easy access to email on a weekly basis. It doesn't matter if you are vaccinated or not. The University of Newcastle FluTracking Survey Team need more people to better track flu in our area.
News Menu:
News Menu:

Manly & Northern Beaches Information
Other Resources