News
A Royal visit to Manly Australia...
Archived 5 Jul 2014
- Posted: 5 Mar 2014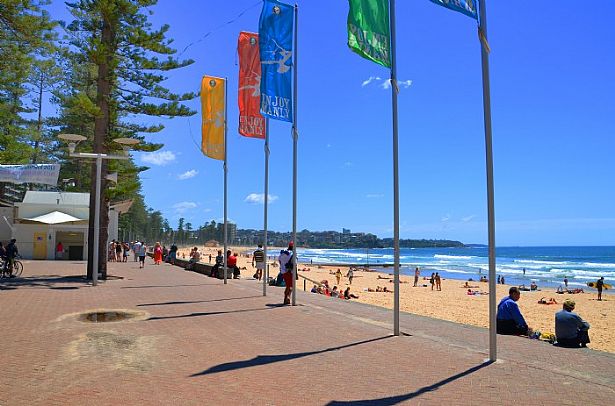 The Duke and Duchess of Cambridge are set to visit Manly in April this year!
The Royals will be making their way to Manly to attend a Surf lifesaving demonstration on Manly beach and visiting Bear Cottage during their visit to Australia and New Zealand.
Bronwen Simmons, Bear Cottage community relations manager, has confirmed that the Roayl couple will be visiting the children's hospice on Good Friday.
It is the Duchess' first visit to Australia and we are all waiting to hear if Baby Prince George will be coming with his parents on the visit.
The final itinerary:
The Royals in Australia
Wednesday 16 Sydney:
Arrival Sydney airport, Sydney Opera House reception and Boat to Admiralty House.
Thursday 17 Blue Mountains:
Visit to bushfire affected street, Meeting with community leaders and firefighters and Sightseeing

Friday 18 Sydney:
Royal Easter Show visit, Bear Cottage Children's Hospice and Surf lifesaving demonstration in Manly
Saturday 19 Brisbane:
RAAF Amberley base visit, Brisbane Convention Centre reception
Sunday 20 Sydney:
Easter Sunday service at St Andrew's Cathedral, Taronga Zoo visit including bilby enclosure
Monday 21 Sydney:
No engagements
Tuesday 22 Uluru:
National Indigenous Training Academy visit, Uluru cultural centre visit / Walk around base of Uluru, Afternoon tea with NT chief minister.
Wednesday 23 Adelaide:
Visit to Northern Sound System studios, Reception at Playford civic centre
Thursday 24 Canberra:
National Portrait Gallery visit, Prime Minister's reception at the Parliament House, National Arboretum tree-planting, Governor-General's reception
Friday 25 Canberra:
ANZAC Day march and commemorative service, Australian War Memorial and Lone Pine planting ceremony
Itinerary Source: Sydney Morning Herald
This article archived 5 Jul 2014
Recent News
What's New
See also:
News Menu:

Manly & Northern Beaches Information
Other Resources