News
Berry Rerserve Upgrade
Archived 11 Dec 2014
- Posted: 11 Aug 2014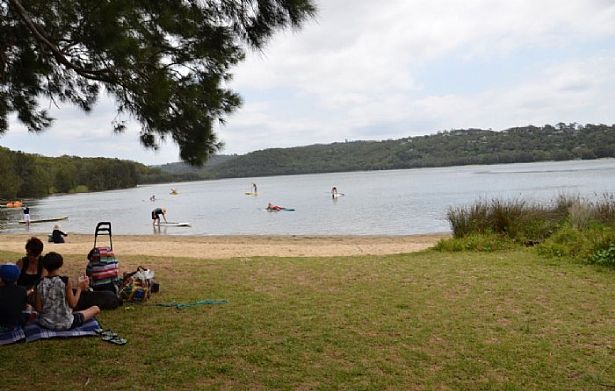 Warringah Council is implementing landscape improvements to the existing recreation space at the northern end of the main car park of Berry Reserve, Narrabeen.

The basketball court, adjoining pathways, grassed areas and car spaces will be closed at various stages to allow works to proceed.

Access to the toilet facilities will be maintained.
Warringah Council is planning improvements at Berry Reserve, Narrabeen including outdoor fitness equipment, lights, seats and new pathways. The plans are now open for comment.
"These upgrades will further improve one of the jewels of the northern beaches," said Warringah Mayor, Michael Regan.
"There continues to be a demand for outdoor exercise equipment which not only helps us all stay healthy but also can reduce anti-social behaviour by attracting positive use of spaces."
The planned upgrades at Berry Reserve Community Recreation Precinct, which covers the area next to the Tramshed and basketball court, are being funded by a grant from the Department of Attorney General and Justice – Crime Prevention Division for Graffiti Prevention.
Planned works include new paving, seating, lighting, tree planting, feature screen, fencing and exercise area. Feature paving throughout the area will lend a sense of flow and connectedness. Minor improvements to the existing toilet facilities such as security meshed windows and new gates will further address the occurrence of illegal graffiti and anti-social behaviour after hours. The Concept Plan is open for public comment.
Also open for public comment is a Landscape Works Plan to prioritise landscape improvements to the Berry Reserve foreshore. The area to be improved extends from Pittwater Road Bridge down to Wheeler Park. Additions may include path linkages and park infrastructure such as furniture, bollards, signage and lighting along the Narrabeen Lagoon Multi-use Trail.
"When this work and the Multi-use trail are finished, we're going to see Berry Reserve become a more vibrant area for everyone," added the Mayor.
This article archived 11 Dec 2014
Recent News
What's New
See also:
News Menu:

Manly & Northern Beaches Information
Other Resources