News
Light It Up Golf Northern Beaches
Archived 31 Dec 2014
- Posted: 3 Jun 2014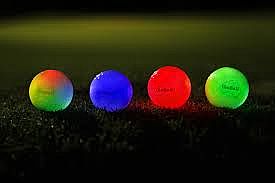 Light It Up Golf's night golf events proving popular with Balgowlah, Bayview, Mona Vale and Warringah Golf Clubs

Source: Steven Deare- Manly Daily
GOLF clubs hope an illuminated night form of the game will woo newcomers to the sport.
Night golf could prove a draw for the time-poor in the face of long working hours and with young fathers more likely to forego a game of golf at the weekend in favour of family time.
The Balgowlah, Bayview, Mona Vale and Warringah clubs are preparing night events from August and October to capture interest in the novel approach.
The Balgowlah club in May became the first northern beaches club to host one of the events using a recently established provider from Wollongong, Light It Up Golf.
President Tom Bourke said the LED lights and spectacle were a hit with everyone who played.
"It's quite spectacular, and quite interesting to play," Mr Bourke said.
"People seem to be time-poor these days and if, after work, you can come and play a reasonable round of golf, I think it could take off."
The concept uses a new LED golf ball design, which illuminates the balls for more than 10 minutes when tapped.
Lights are placed around tees, fairways and greens. There are red blinking lights for hazards, and flags on the greens are lit top to bottom.
Follow link to read full story....
This article archived 31 Dec 2014
Recent News
What's New
Weddings @ Q Station
Q Station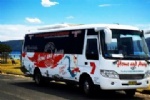 Official Home & Away Tour to Summer Bay!
Flamin' Galah Sydney Tours and Airport Transfers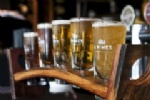 We really, really LOVE good beer!
4 Pines Brewing Company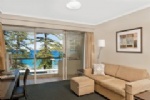 Located in the Heart of Manly!
Quest Manly
Stay in the Heart of Northern Beaches
Metro Mirage Hotel Newport
See also:
News Menu:

Manly & Northern Beaches Information
Other Resources