News
Planned Rabbit Calicivirus Release in March 2017
Source: Australian Veterinary Association
Archived 13 Apr 2017
- Posted: 16 Feb 2017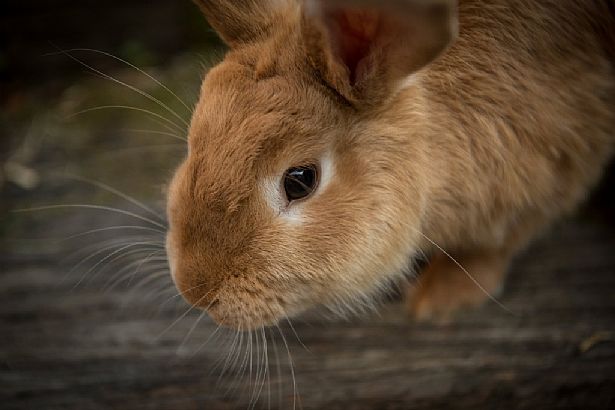 During the first week of March 2017, a planned national release of an updated rabbit virus will take place to try to reduce the wild rabbit population. It is recommended that all domestic rabbit owners vaccinate their rabbits prior to the release of the virus and/or ensure their animalsí vaccinations are up-to-date.
The new virus RHDV1 K5 is a variant of the (RHDV1) virus released in 1996. The existing RHDV1 vaccine (known as Cylap®) is hoped to be effective against RHDV1 K5.
It is recommended that all domestic rabbit owners vaccinate their rabbits prior to the release of RHDV1 K5 and/or ensure their animals' vaccinations are up-to-date. Vaccination schedules have been updated from every 12 months to every 6 months.
It is strongly recommended that rabbits are kept in insect proof enclosures or inside as a further measure to reduce the risk of contracting the virus.
All RHDV strains can spread easily from infected rabbits in droppings, urine, secretions from the eyes and nose, and at mating. Spread can also occur from contaminated objects such as food, clothing, cages, equipment, insects (especially flies), birds and rodents. The virus can survive in the environment for three and a half months over hotter periods but up to seven and a half months in moderate temperatures.
An effective vaccine, Cylap® has been available for many years to protect rabbits against the original strain of the virus. Previously Rabbits were required to be vaccinated annually to maintain protection.
As per their website, The AVA recommends that rabbits are vaccinated against RHDV (calicivirus) as follows:
Kittens: 4, 8, 12 weeks of age, then 6 monthly for life.
Adults: 2 vaccinations 1 month apart, then 6 monthly for life.
The current evidence indicates that vaccination with Cylap® will provide some protection against RHDVK5, but until further trials are done, owners are advised that vaccination may not provide full protection. Owners should seek advice from their veterinarian regarding vaccination. In addition, the general precautions outlined below may help to prevent infection.
A third strain of the virus RHDV2 was detected in the wild rabbit population in Canberra and has caused deaths to domestic rabbits throughout Australia. No vaccine is available in Australia that specifically protects against RHDV2.
The RSPCA advises:
Because the virus can remain in the environment for an extended period and it can be transmitted on objects and some insects, the following precautions may assist in minimising the risk of infection:
Keep your pet rabbit indoors
Rabbit-proof your backyard to prevent access by wild rabbits
Regularly decontaminate equipment and materials including cages, hutches, bowls etc, with either 10% bleach or 10% sodium hydroxide
Limit contact between and handling of unfamiliar pet rabbits
Decontaminate hands, shoes and clothing after handling other than your own rabbits
Control fleas
Control insects (especially flies) as much as possible both indoors and outdoors
Remove uneaten food on a daily basis

Please contact your veterinarian with any questions or concerns.
For further information please visit:
Australian Veterinary Association Website
Pet Smart Website
RSPCA Website
This article archived 13 Apr 2017
Recent News
What's New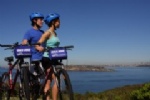 Cycling: The Ideal Way to Explore Manly!
Manly Bike Tours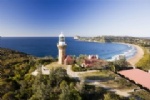 Spend a Sunday at Palm Beach!
Barrenjoey Lighthouse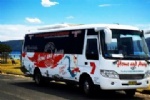 Official Home & Away Tour to Summer Bay!
Flamin' Galah Sydney Tours and Airport Transfers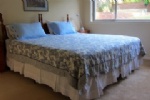 Indulge in a private escape...
Jacaranda Bed and Breakfast
Stay in the Heart of Northern Beaches
Metro Mirage Hotel Newport
See also:
News Menu:

Manly & Northern Beaches Information
Other Resources