News
Proposed Northern Beaches Hospital project given planning approval
Archived 23 Oct 2014
- Posted: 23 Jun 2014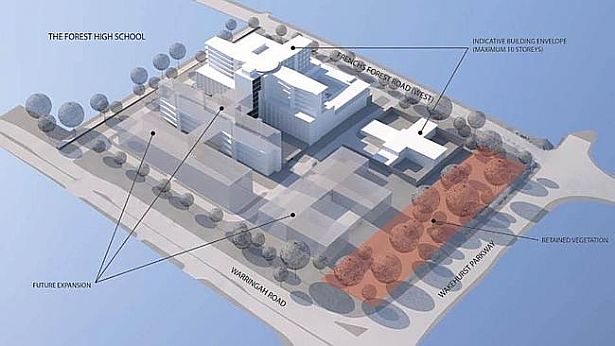 THE FIRST new Sydney ­hospital in two decades is a step closer to opening — with planning approval finally given to the proposed Northern Beaches Hospital project.

Source: Alicia Wood Political Reporter- The Daily Telegraph
Construction on the hospital at Frenchs Forest will begin by next year.
It will be the first major ­hospital to be built in Sydney since Westmead Children's Hospital opened in 1995.
NSW Planning Minister Pru Goward said yesterday the concept proposal for the ­hospital had been approved, and clearing and building work could now begin.
"The NSW government's strong financial management allows us to invest in better ­services like this fantastic new hospital for the northern beaches," Ms Goward said.
"This (planning) approval brings the new hospital one step closer to reality."
The state Budget delivered by NSW Treasurer Andrew Constance last week included $400 million in road funding to fix congestion and access to the new hospital site.
The hospital is to be built and managed by a private ­operator, to be announced later this year, on a long-term contract with the government.
It will have at least 423 beds and include an emergency ­department and mental health, maternity, paediatric and ­surgical services.
Health minister Jillian Skinner promised that public and private patients would be able to access the hospital.
The state has budgeted $1.3 billion for hospital building works in 2014-15, including a new hospital in Byron Bay, the redevelopment of Westmead and St George hospitals, and a clinical school at Campbelltown Hospital — to be run in conjunction with the University of Western Sydney.
Sutherland, Gosford and Newcastle's John Hunter ­hospitals are also slated for makeovers under the Budget.
Ms Goward said the ­planning approval for the Northern Beaches Hospital project had come through after consultation with the ­community, and the adjacent Forest High School, about traffic and biodiversity impacts.
Follow link for full story....
This article archived 23 Oct 2014
Recent News
What's New
See also:
News Menu:

Manly & Northern Beaches Information
Other Resources