News
Virtual Tour of the Northern Beaches famous walks, coming soon thanks to Google Maps..
Archived 5 Oct 2014
- Posted: 5 Jun 2014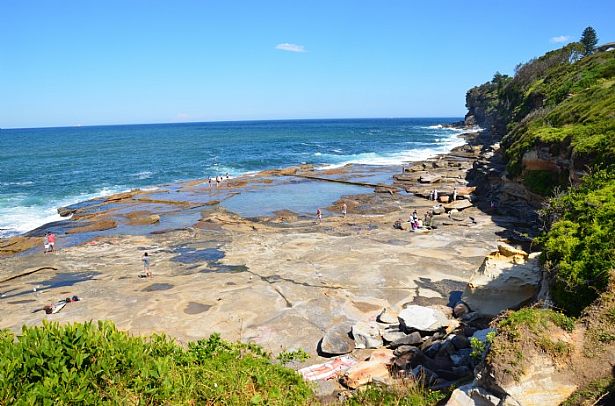 Travel along the breathtaking cliffs of Sydney Harbour National Park all while sitting at your desk with a new Google collaboration.

Source: Cayla Dengate - Manly Daily.
Google and NSW National Parks and Wildlife Service have teamed up to create 16 interactive maps of popular bushwalking routes, starting with Sydney Harbour National Park.
For each map, parks staff will wear a special backpack equipped with the Street View camera system used in Google Maps, capturing 360-degree imagery as they walk.
Pittwater MP and Minister for the Environment Rob Stokes was at Dobroyd Head this morning for the first trip.
"If you've ever dreamt of going to one of our spectacular parks, or are planning a trip, the Street View imagery will give you a way to explore, plan you adventure and learn about the area beforehand," Mr Stokes said.
"There's nothing quite like looking at the amazing views across the Pacific Ocean towards North and South Head or gazing across the Blue Mountains, but now everyone will be able to gain an appreciation of the landscapes within our state."
Google Maps product manager Megan Boundey said it was part of Google's Trekker Loan Program, which allowed not-for-profit organisations to borrow Google's Street View cameras to map hard-to-reach places.
The finished maps will be unveiled at the International Union for Conservation of Nature World Parks Congress hosted in Sydney this November.
Follow link to read full story...
This article archived 5 Oct 2014
Recent News
What's New
See also:
News Menu:

Manly & Northern Beaches Information
Other Resources