weDeliver.to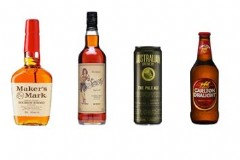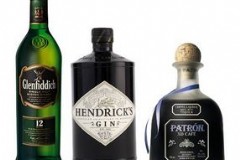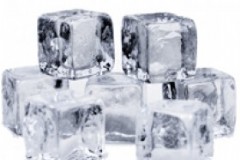 #1 Alcohol Delivery Service
WeDeliver to your door!

A new premium delivery service in the Northern Beaches area, providing cold, fast and safe beverages to your home, office, parties, barbecues…all in less than 40* minutes!

Try Today!
Beer:
Bulmers Original - Bottle (568ml)
Stassen - Pear
Stassen - Apple
Heineken - Can (6x and 24x)
Peroni - (6x and 24x)
Carlton Draught - (6x and 24x)
Australian Brewery - Pale Ale (4x and 16x)
Heineken - (24x)
Stella Artois - (6x and 24x) Imported
Spirits:
Makers Mark Bourbon
Sailor Jerry Spiced Rum
Smirnoff Vodka - 700ml
Johnnie Walker Red - 700ml
Captain Morgan - 700ml
Belvedere Vodka 700ml
Jack Daniel's Whiskey - 700ml
Jim Beam Bourbon Whiskey - 700ml
Gordons Gin - 700ml
Bacardi Rum - 700ml
Bundaberg Spiced Rum - 700ml
Pre- Mixed:
Jim Beam & Cola - Pack - 375ml (4x and 24x)
Bundy Rum & Cola - Pack - 375ml (6x and 24x)
Red Wine:
Pindarie - Tempanillo Sangiovese Shiraz - 750ml
TwinCellars - Merlot - Margaret River
Matahiwi 2010 Pinot Noir
Stephen John 2012 Shiraz
Pindarie - Cabernet Sauvignon - 750ml
Pindarie - Shiraz - 750ml
Sidewood - Pinot Noir - 750ml
White Wine:
Catlin Cove - Sauvignon Blanc - 750ml
Matahiwi 2013 SB
Old Kent River Chardonnay - 750ml
Calappiano - Pinot Grigio - 750ml
Petersons - Semillon - 750ml
Drumsara - Pinot Gris - 750ml
Sparkling/ Rose:
Allanmere Rose - 750ml
Yellowglen Yellow Sparkling - 750ml
Perle de Vigne Brut - 750ml
Perle de Vigne Brut - 750ml 6x
Moët & Chandon Brut Impérial - 750ml
Mixers:
Dry Ginger Ale - Schweppes - 1.25
Special Margartia Day Combo
Orange Juice - Berri 2.4L
Tonic Water - Schweppes - 1.25L
Soda Water - Schweppes - 1.25L
CRANBERRY JUICE - Berri - 2L
REDBULL
COKE ZERO - 1.2L
Sprite - 1.25L
Coke - 1.25L
Snacks and More:
Fresh Limes - unit
Best Chocolate Cake In The World
Cheesebuddy
Açai with muesli
Fresh Lemons - unit
Ice Bag - 5k
Pringles - Sour Cream and Onions 161g
Pringles - Original 161g
Doritos Salsa Medium 300g
Grain Waves - 175G
Nobbys Mixed Nuts
TimTam
Party Plastic Cups (20 pk)
How To Get Here..
On air from: Weekdays from 4PM & Weekend from 2PM
weDeliver.to
Phone:
(02) 9905 2337
Address:
Northern Beaches NSW

Manly & Northern Beaches Information
Other Resources