Manly Ferry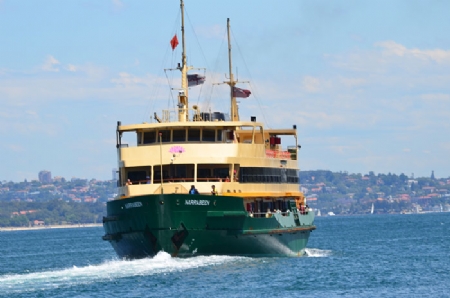 Since 1855, Sydney Ferries' famous Manly Ferry is a "must do" for visitors and makes the 30 minute trip regularly, day and night.
Operating seven days a week, this relaxing journey is a must see for visitors with spectacular harbour and ocean views.
---
Sydney Ferries
Manly Ferry timetables and information about fares, passes and attractions are available from Sydney Ferries >>
---
History
Early on in the 19th century, Henry Gilbert Smith, an English businessman living in Sydney, saw that Manly - with an ocean beach on one side and fine sandy cove on the other - could provide a great "watering place" for the people of Sydney, as Brighton did for Londoners.
In 1855, Smith had a pier constructed a little east of the Manly Wharf, the Pier Hotel was built and The Corso was cleared linking the harbour with the ocean beach.
Smith encouraged the growth of a ferry service to Manly. Excursion trips were available.
By 1856 a daily ferry service was in place.
---
Transport Info
Phone: 131 500
Timetables

Manly & Northern Beaches Information
Other Resources