News
Dog Day by the Bay!
Archived 22 Sep 2014
- Posted: 30 Jul 2014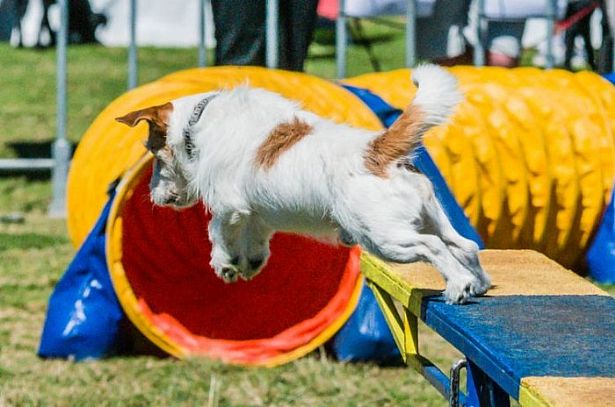 Pittwater Council will host their popular Dog Day by the Bay at Rowland Reserve Bayview on Sunday 21 September..
Pittwater residents are invited to submit a photo of their beloved canine companion in the Advantix 2014 Pittwater Dog of the Year - My Dog, My Hero! photo competition and be in the running for a great prize.
Event coordinator Emma Mackay said the competition is slightly different than previous years, with entrants asked to include a brief story in 100 words or less about what their dog has done to achieve hero status in their home or heart.
The winner of the competition will take out the title of Advantix Pittwater Dog of the Year - My Dog, My Hero! and will be announced at the Dog Day by the Bay event on Sunday 21 September.
Ms Mackay said judges will be assessing this year's entries on both the quality of the photo and the story provided on why they believe their dog is a hero.
Entry to the competition is for Pittwater residents only, with a reminder that beach shots or dogs in the water will not be eligible. The competition will close on 5pm Friday 5 September 2014.
All photos submitted will be available for viewing at www.pittwater.nsw.gov.au/dogday as well as at the Dog Day by the Bay event and via social media.
Dog Day by the Bay is on between 10am and 3pm and includes demonstrations of canine skill and training, education talks and competitions including the ever-popular 'Canine Fancy Dress Parade'.
Other highlights include demonstrations and education sessions by dog expert and elite dog trainer Steve Austin along with pet problems solved by animal behaviourist Dr Jo Righetti.
Dr Crunch from Crocodile Encounters will also be joining the Kids' Corner where children can touch and learn about reptiles. A variety of food & drink stalls will also be at the event.
Proceeds raised will be donated to local branch of the Animal Welfare League. Entry and parking are free.
The photo competition and the Dog Day by the Bay event are proudly sponsored by Advantix.
For further information about Dog Day by the Bay and how to enter the competition visit www.pittwater.nsw.gov.au/dogday
This article archived 22 Sep 2014
Recent News
What's New
See also:
News Menu:

Manly & Northern Beaches Information
Other Resources