News
Exquisite Porcelain Sculptures Reveal the Power of Flowers
Source: Northern Beaches Council
Archived 6 Nov 2018
- Posted: 8 Sep 2018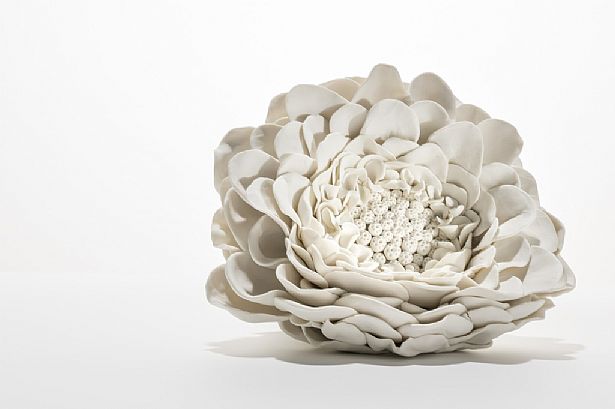 The delightful bushland retreat of Eramboo Artist Environment at Terrey Hills will be the setting for an exhibition of exquisite porcelain sculptures of flowers by prize-winning ceramicist Michelle Perrett this month (8 - 16 September).
Titled Porcelain Flowers, the exhibition showcases Michelle's recent works in response to threatened flora within the fragile ecosystems of Sydney's Ku-ring-gai Chase National Park.
General Manager David Kerr for Planning, Place and Community said these works also explore the mystical qualities, medicinal powers and economic narratives of the native flowers of Garigal land.
"In her exhibition, isolated 'cut flower' forms take on metaphysical qualities and investigate our cultural relationships with the environment.
"Recently presented with the Meroogal Women's Art Prize, Michelle has exhibited with Manly Art Gallery & Museum, Craft NSW, the Kerrie Lowe Gallery and Myer amongst others.
"Interestingly, it is Michelle's nursing background which has informed her interest in the medicinal properties of plants, and previous bodies of work about hospitals, maternity and women's histories." David Kerr said.
Porcelain Flowers is a solo exhibition by Michelle, the culmination of a body of work she created and research she undertook during a six-month artist residency award supported by Northern Beaches Council and undertaken at Eramboo.
Michelle has employed ceramic techniques to create a series of finely detailed handmade porcelain sculptures that echo formal botanical illustrations.
In celebration of Porcelain Flowers, the Eramboo Artist Environment is also hosting a series of fascinating public programs, including a Q&A with Michelle and Eramboo Director, Greg Stonehouse; a guided walk of Ku-ring-gai Chase National Park with Michelle and science lecturer Dr Suzanne Shibeci; and an artist's open studio at Eramboo.
---
Porcelain Flowers
Exhibition Opening:
Saturday 8 September 2018
Time:
2 - 4pm.
Venue:
Eramboo Artist Environment, 304 McCarrs Creek Road, Terrey Hills 2084
Open 10am - 4pm on Saturdays and Sundays and weekdays by appointment.
This article archived 6 Nov 2018
Recent News
What's New
See also:
News Menu:

Manly & Northern Beaches Information
Other Resources